Kilcormac Audio Guide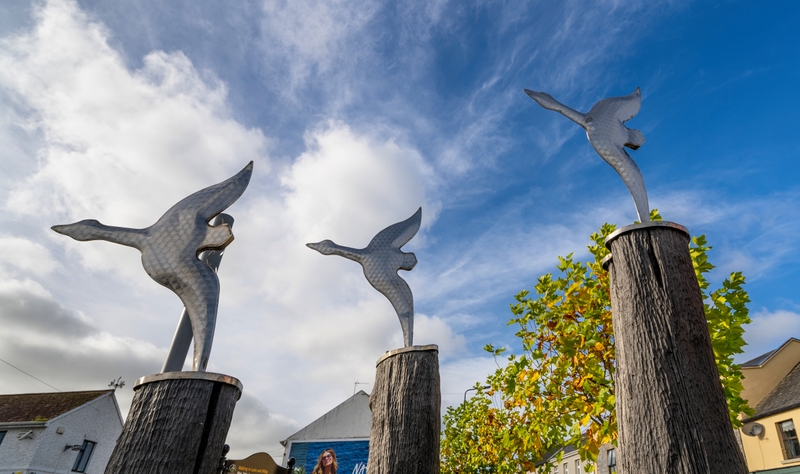 The Kilcormac Audio Guide will introduce you to the history and heritage of the town. We will also meet members of the community who have made this charming place their home.
To listen to the Kilcormac Audio Guide, click here
Our audio guide will walk you through the rich history of the area where you will hear the story of Saint Cormac, who came here over 1500 years ago in search of a peaceful place, and in turn lent his name to the town. You will hear about the Kilcormac Pieta which survived the ravages of Cromwell's army and lay hidden in a bog for over sixty years. We will also hear the story of how Kilcormac became a hub of peat production in the 20th century, and how, as that business diminished, a new amenity and wildlife sanctuary blossomed at Lough Boora, in its place.
As we explore the rich stories associated with Kilcormac, an enduring feature is the powerful sense of community that emerges down through the ages, along with a deep connection to the surrounding landscape in all its diversity.  Throughout the guide, you will hear local people narrating stories from the past.
Click here
to access the Kilcormac Audio Guide and enjoy the experience.